February 18, 2022 – DENTON – The Texas Woman's University System Board of Regents today approved naming specifications for a new nursing research center to be established at the university's Dallas campus and existing division of social work on the Denton campus.
The naming hallmarks honor the longtime philanthropists who have supported Texas Woman's University.
The Regents authorized the naming of the Houston J. and Florence A. Doswell Nursing Center for Scientific Research and Discovery and approved a name change for the Division of Social Work to Orien Levy Woolf Social Work Division.
Before her husband's death in 1974 from cancer, Florence Doswell began to develop strong relationships with the team of nurses caring for him. After her death, she made a series of important contributions to the university nursing school. In 2009, Florence Doswell founded the Houston J. and Florence A. Doswell Foundation to continue supporting TWU and several local charities, including the North Texas Food Bank, Dallas Life, and Hope Cottage.
The new Nursing Research Center will benefit faculty across TWU's three campuses who conduct original research as well as those engaged in translational clinical research, quality improvement, and evidence-based practice.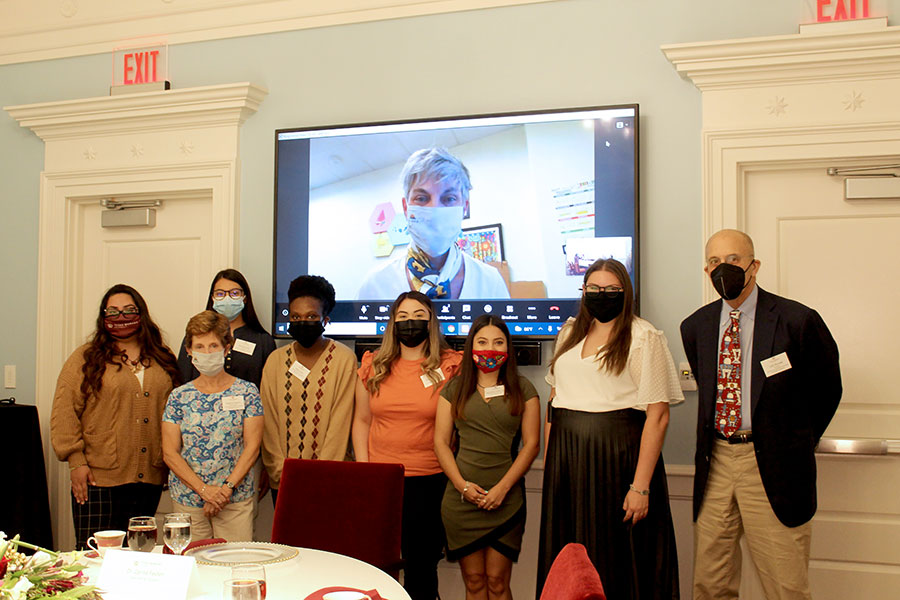 Woolf was a longtime community volunteer and founder of the Dallas Home for Jewish Aged, Golden Acres, and served as Chairman of the Board of Jewish Family Services. She was also inducted into the Sisters' Hall of Fame at Temple Emanu-El.
Woolf has also contributed to Texas Woman's, UT Southwestern Medical School, East Dallas Community School, Community Home for Adults, Visiting Nurse Association, and Temple Emanu-El. His eponymous charitable trust continued his legacy of giving by establishing the Orien Levy Woolf and Dr. Jack Woolf Social Work Scholarship Endowment Funds, one for graduate students and the other for undergraduates.
"We are so grateful for the continued support of both foundations, and these new investments will help ensure that our students and faculty have access to scholarships and program support in perpetuity," said Kimberly Russell, Texas Woman vice president for academic advancement.